Adam Sobel: Science In The Eye Of The Hurricane
Adam Sobel: Science In The Eye Of The Hurricane
tweet me:
This week's @SeaChangeRadio - "Adam Sobel: Science In The Eye Of The Hurricane" https://www.cchange.net/2019/06/11/sobel/
Multimedia from this Release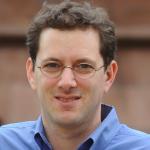 Thursday, June 13, 2019 - 3:10pm
It's summertime! That means county fairs, stone fruit, and hopefully a cool body of water in which to dip one's toes. Of course, it also means record temperatures and the beginning of hurricane season. Today on Sea Change Radio we are talking weather with Adam Sobel, an atmospheric scientist at Columbia University. We discuss the difference between climate and weather, learn about the importance of accurate forecasts in the age of extreme weather, and dispel some preposterous myths about climate scientists.
More From Sea Change Radio
Wednesday, October 16, 2019 - 2:00pm
Tuesday, October 8, 2019 - 6:45pm
Wednesday, October 2, 2019 - 9:00am