AEG and LA Kings Team Up With Blue Shield of California and Grades of Green to Send Litter to the Penalty Box for Earth Week
AEG and LA Kings Team Up With Blue Shield of California and Grades of Green to Send Litter to the Penalty Box for Earth Week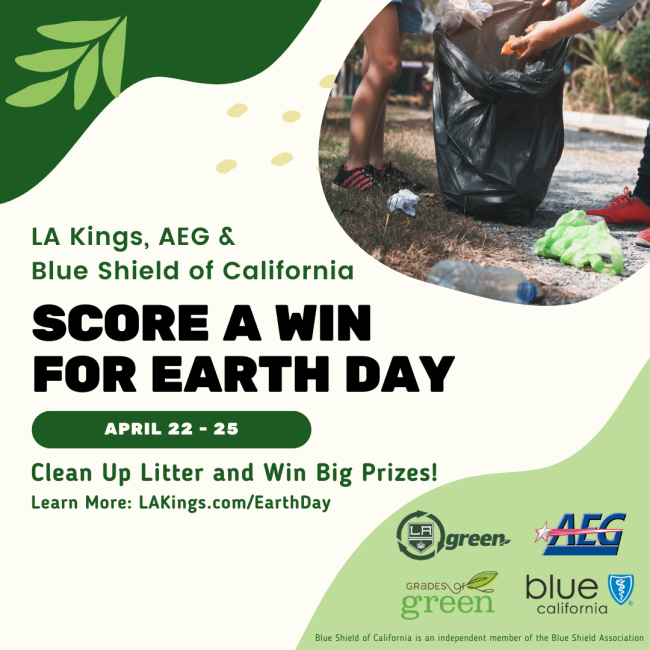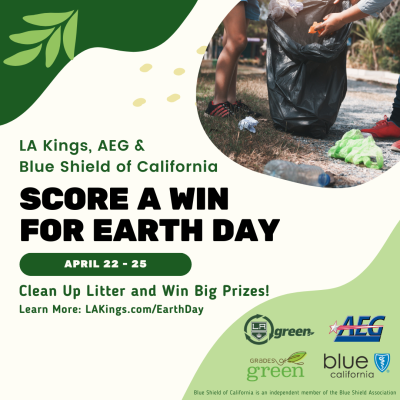 tweet me:
An #EarthDay internal faceoff is on ♻️ @aegworldwide + @lakings have teamed up with @BlueShieldCA + @GradesofGreen to challenge employees and their families pickup litter and win prizes. Learn more: https://bit.ly/3v8E0G7
Thursday, April 22, 2021 - 11:00am
In celebration of Earth Day, AEG and the LA Kings announced today that they are partnering with Blue Shield of California and the environmental education nonprofit Grades of Green to challenge their colleagues and families to join the fight against litter and plastic pollution throughout Earth Week.
Beginning today, staff and their families from all four organizations are encouraged to spend one hour or more in their local communities cleaning up litter and tracking their progress through the Litterati App through April 25. Prizes will be awarded to the individuals that pick up the most litter throughout the week.
For more information, visit www.lakings.com/earthday.