Pearson
Corporate Social Responsibility (CSR), Sustainability and Cause News & Media
Pearson
Primary tabs
Campaigns
In addition to our financial and economic aims, we at Pearson believe there are three areas where we can have a lasting positive impact: literacy, learning outcomes and competitiveness.This campaign will focus on those themes, plus our commitments to the wider responsible business agenda.
Pearson's purpose is to help people make progress in their lives through learning. This purpose informs and shapes our company strategy and is the starting point of our responsibility framework. Our 2012 CR Report highlights delivery against three key priorities: raising literacy levels,...
At Pearson, our reading programmes – both print and digital – are found in classrooms the world over. And, for many, the first story that they read or that is read aloud to them will be a Penguin title. But we can, and do, do a lot more - we run projects and campaigns to promote reading...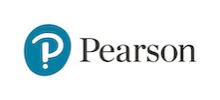 Pearson at a glance 
Pearson is the world's leading education company. From pre-school to high school, early learning to professional certification, our curriculum materials, multimedia learning tools and testing programmes help to educate more than 100 million people worldwide - more than any other private enterprise. 
The Financial Times Group, one of the world's leading business information companies, provides a broad range of business information and multimedia services to the international business community. 
Pearson Vue is the world's leading computer-based testing and assessment business. Working with organisations of all sizes to create flexible, custom-built assessmen solutions and delivering them in a secure and reliable testing environment.