Journeys for Change
Corporate Social Responsibility (CSR), Sustainability and Cause News & Media
Journeys for Change
Primary tabs
Campaigns
Applications are now open for leading global executives, academics, and nonprofit leaders to travel to India this February to engage with some of the world's most inspiring social entrepreneurs. From 22 February 2012—2 March 2012, this highly qualified group will travel to Bangalore,...
Are you a top MBA student who is fascinated by possibilities to use business for good? Apply now for the inaugural MBA Social Entrepreneurship Journey in India! 15 selected participants will travel this winter to Bangalore and Mumbai to engage with social enterprises in fields like health, energy,...
In November 2012, a group of international leaders will travel to Delhi and Jaipur to connect with some of India's most inspiring social entrepreneurs. Together, they will share lessons in how social entrepreneurship and 'business for good' can create a better world.
Journeys for Change ON SOCIAL MEDIA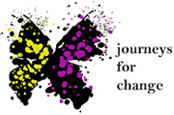 Journeys for Change takes leaders on transformational journeys to meet the pioneers who are changing the world.
Take part in one of our journeys to:
Get inspiration
Leave with practical learnings
Make valuable connections and join an alumni network of participants from top organisations across the world
Get perspective to develop as a leader
Take part in one of our journeys to:
Get inspiration
Leave with practical learnings
Make valuable connections and join an alumni network of participants from top organisations across the world
Get perspective to develop as a leader